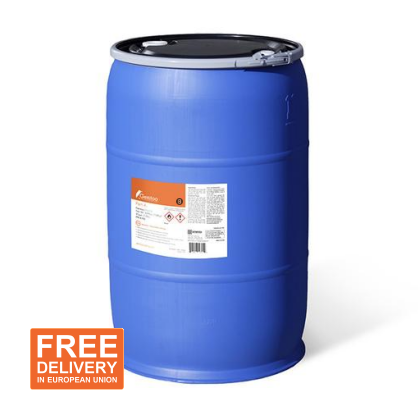 Brand: Gentoo ®
Manufacturer: UltraTech International, Inc., USA

Part# 4706
Net Weight: 154 kg
Volume: 189 Liter

Coverage (with Part A): ~5.880 m2
Color: Transparent


Availability: SALE HAS ENDED


3.161 € (3.824,81 € with VAT)



GENTOO COATING is the next generation of corrosion-resistant and easy-cleaning coatings. With its combination of high performing abrasion resistance and very low sliding angle, GENTOO COATING excels where other coatings have fallen short.

Traditional hydrophobic coatings are transparent and abrasion resistant, but do not shed fluid easily. Superhydrophobic coatings are generally great at shedding water, but are not transparent, and are easily removed. Whether it's abrasion resistance, oil repellency or visual clarity, conventional coatings have their limitations. GENTOO COATING changes that.

GENTOO COATING is a transparent coating that not only repels water but most oils and solvents. It is also able to withstand significant abrasion without sacrificing performance...


HOW DOES GENTOO COATING WORK?
ADHESION AND DURABILITY
CORROSION RESISTANCE
EASY CLEANING
APPLICATION
CHEMICAL RESISTANCE

OTHER INFORMATIONS:
· Hydrophobic Data
· Transparency Data
· Taber Abrasion Test After Abrasion (500 cycles)

FREQUENTLY ASKED QUESTIONS (FAQ)


DOCUMENTS:

Safety Data Sheet ,

Technical Data Sheet ,

Application Instructions ,

Brochure


PRODUCT AND APPLICATION VIDEO:
Next VIDEOS...